Premieres Monday, July 6th on VIA TV
One hundred years after the passage of the 19th Amendment, The Vote tells the dramatic culmination story of the hard-fought campaign waged by American women for the right to vote — a transformative cultural and political movement that resulted in the largest expansion of voting rights in U.S. history.
In its final decade, from 1909 to 1920, movement leaders wrestled with contentious questions about the most effective methods for affecting social change. They debated the use of militant, even violent tactics, as well as hunger strikes and relentless public protests. The battle for the vote also upended previously accepted ideas about the proper role of women in American society and challenged the definitions of citizenship and democracy.
Exploring how and why millions of 20th-century Americans mobilized for — and against — women's suffrage, The Vote brings to life the unsung leaders of the movement and the deep controversies over gender roles and race that divided Americans then — and continue to dominate political discourse today.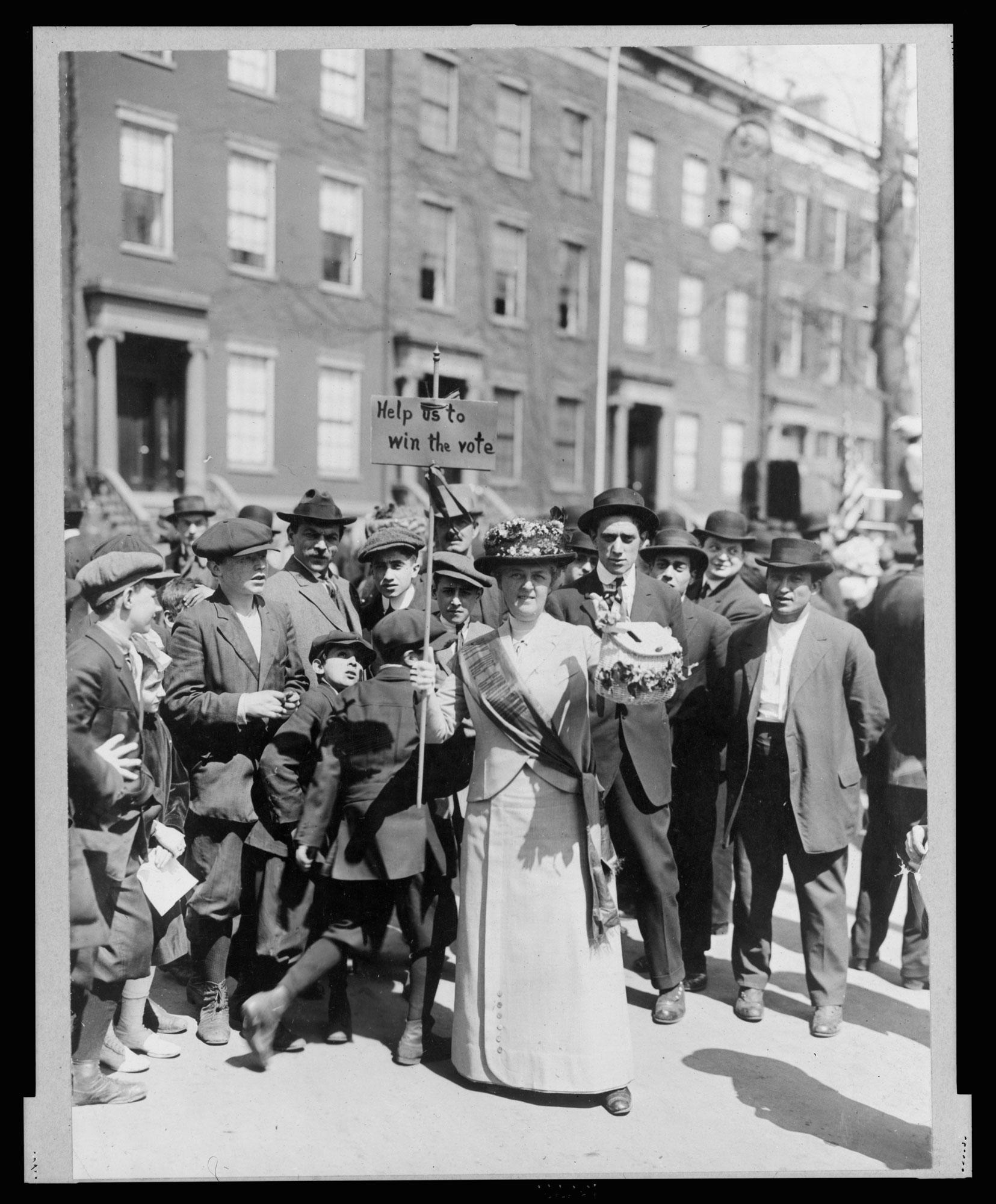 Keystone Edition: Celebrating the 19th Amendment at 100
Dr. Susan L. Poulson is professor of history at the University of Scranton and author of the book, "Suffrage: The Epic Struggle for Women's Right to Vote." She recently sat down with Paul Lazar via Skype to talk about the suffrage movement and the obstacles those taking up the battle had to overcome.
The Vote - Historical Photographs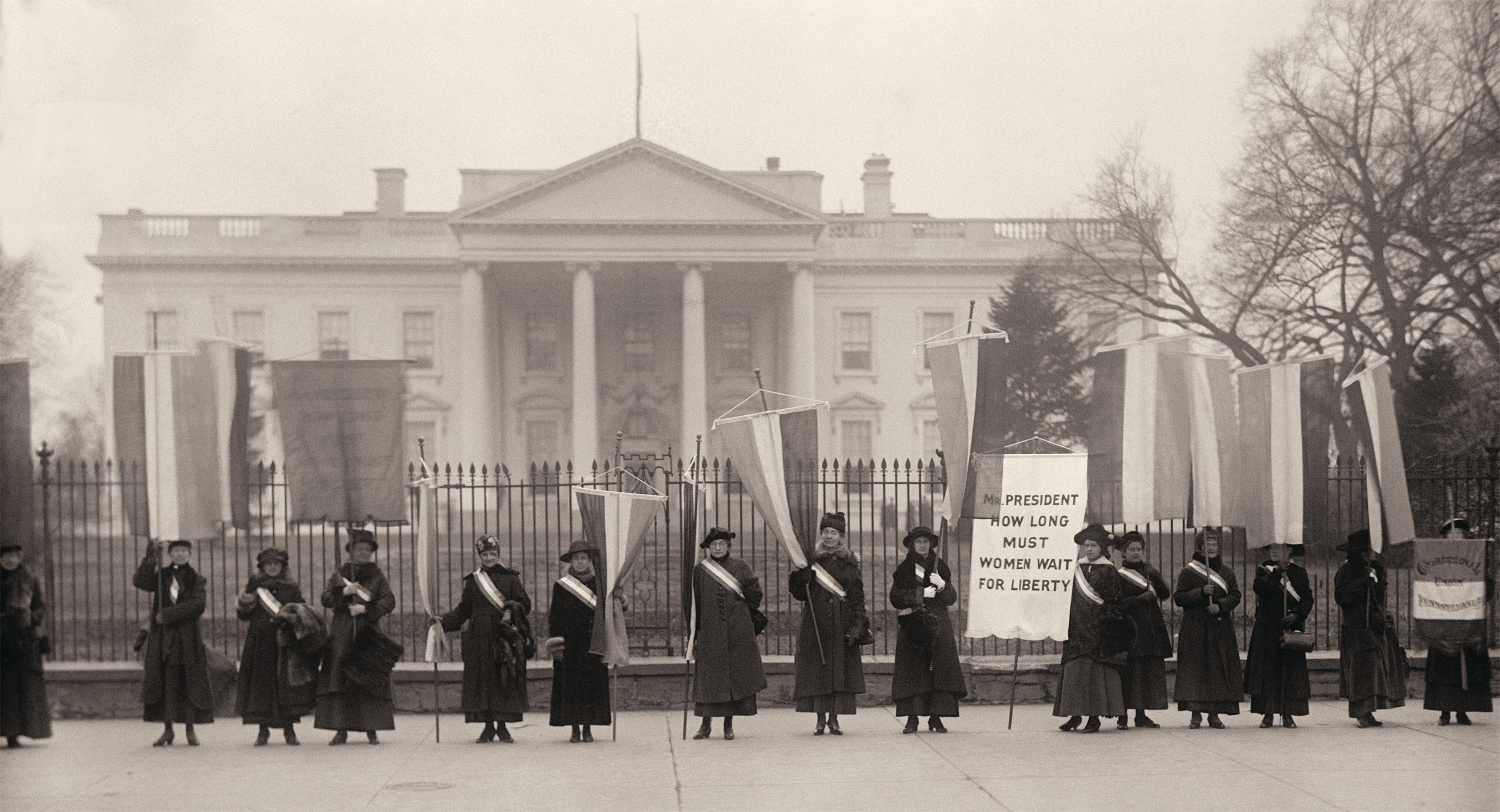 Suffragists picket in front of the White House. Washington D.C., February 1917.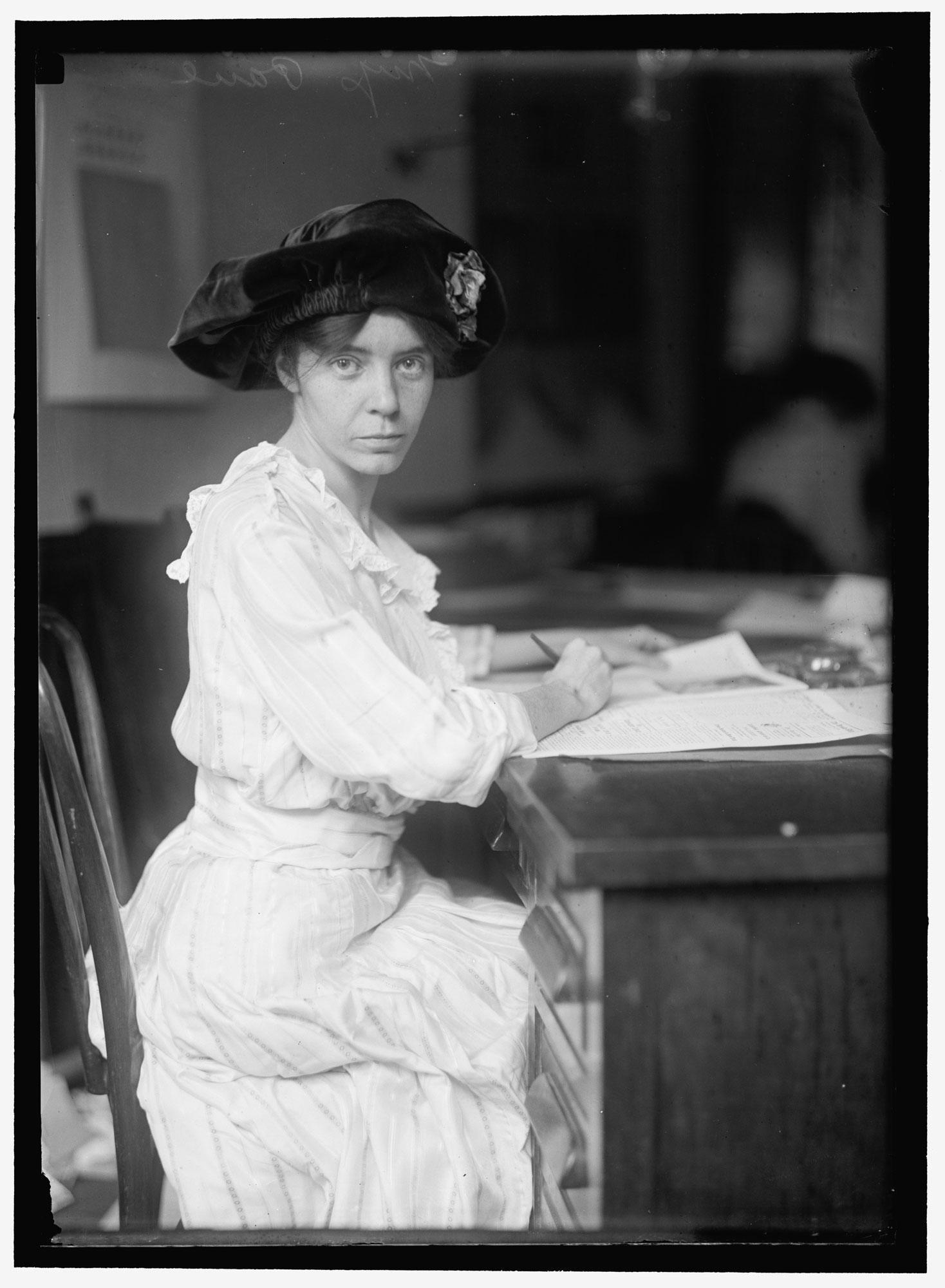 Library of Congress, Harris & Ewing
Alice Paul. 1915.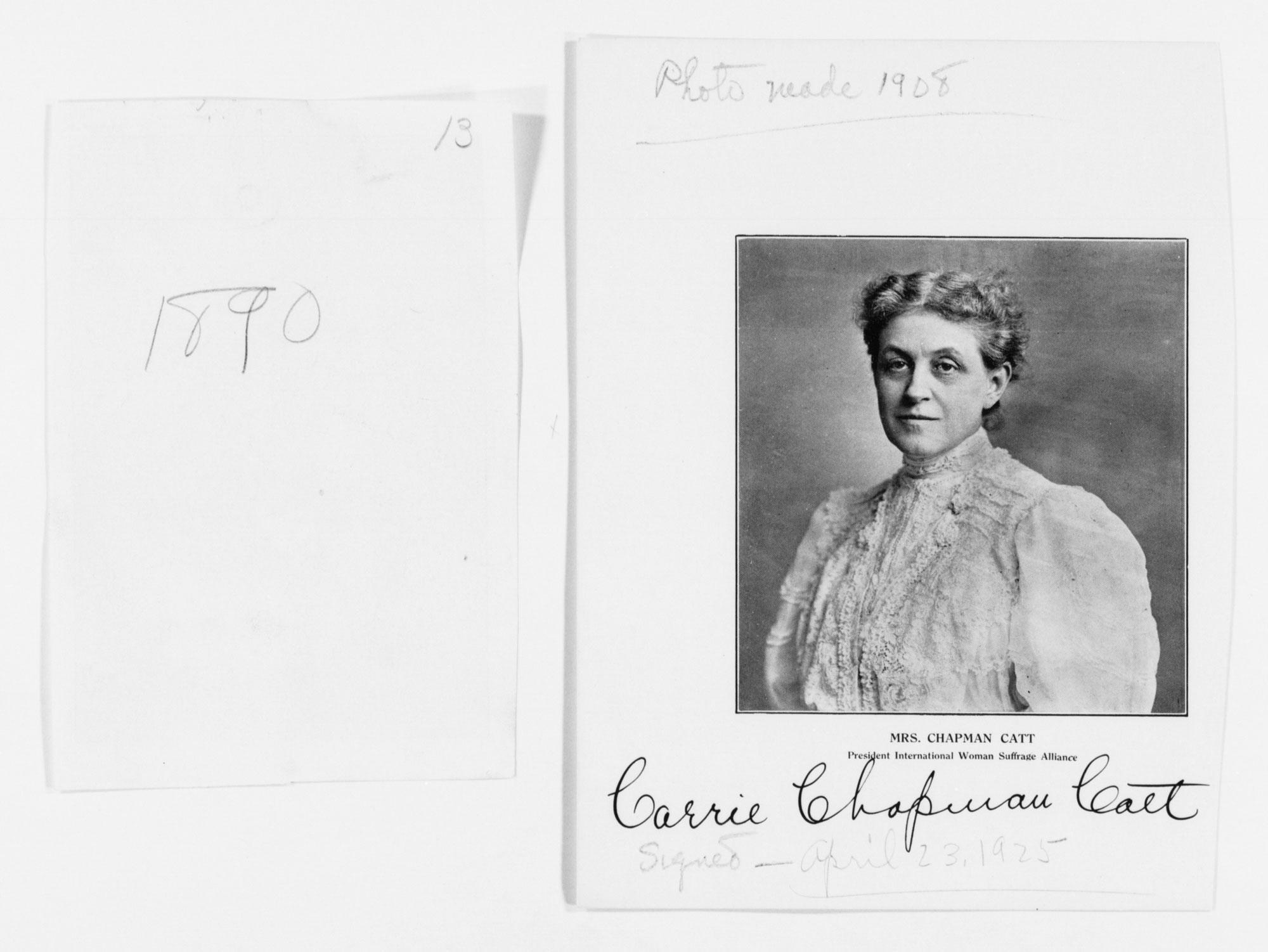 Manuscript Division, Library of Congress
Carrie Chapman Catt circa 1908 as president of the International Woman Suffrage Alliance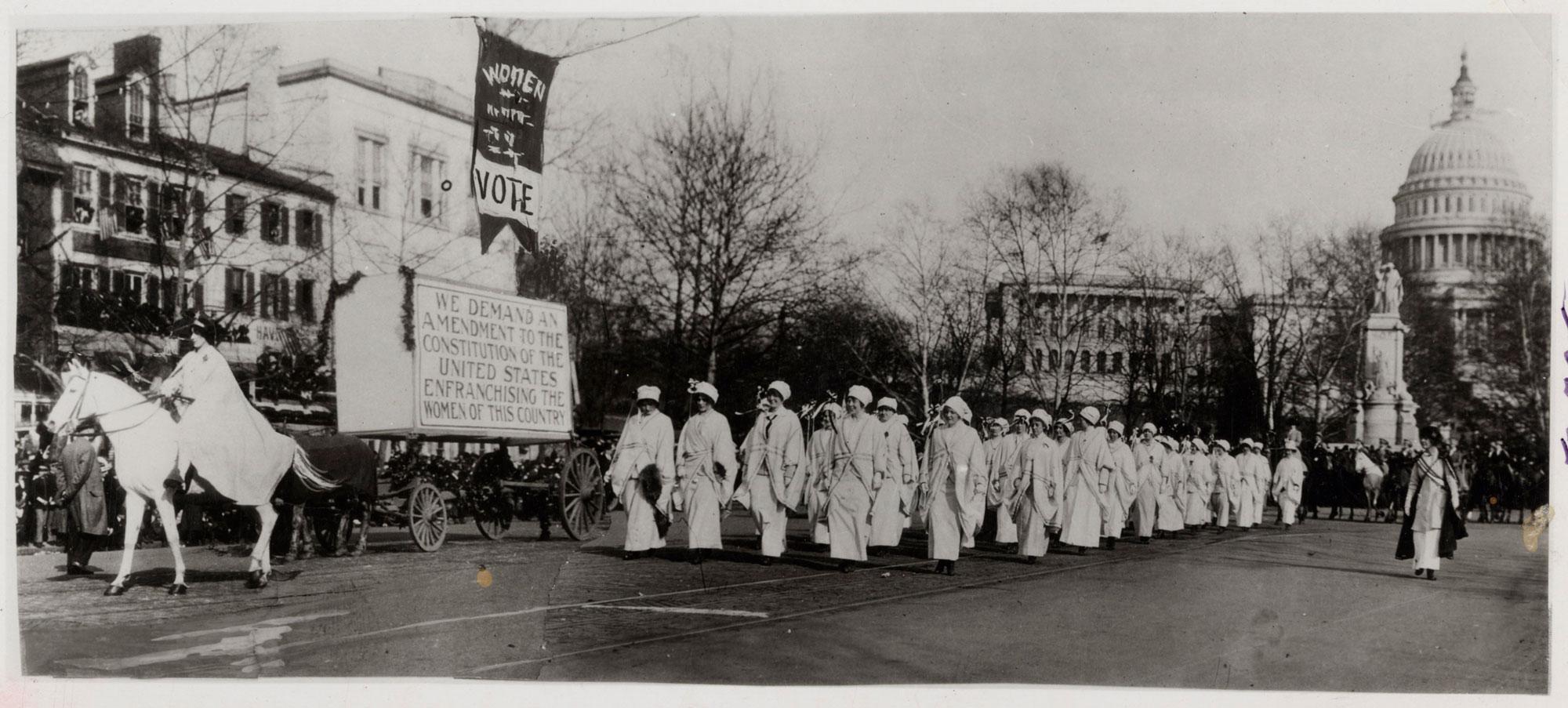 The Great Demand, unveiled at the Suffrage Parade in Washington D.C. March 1913.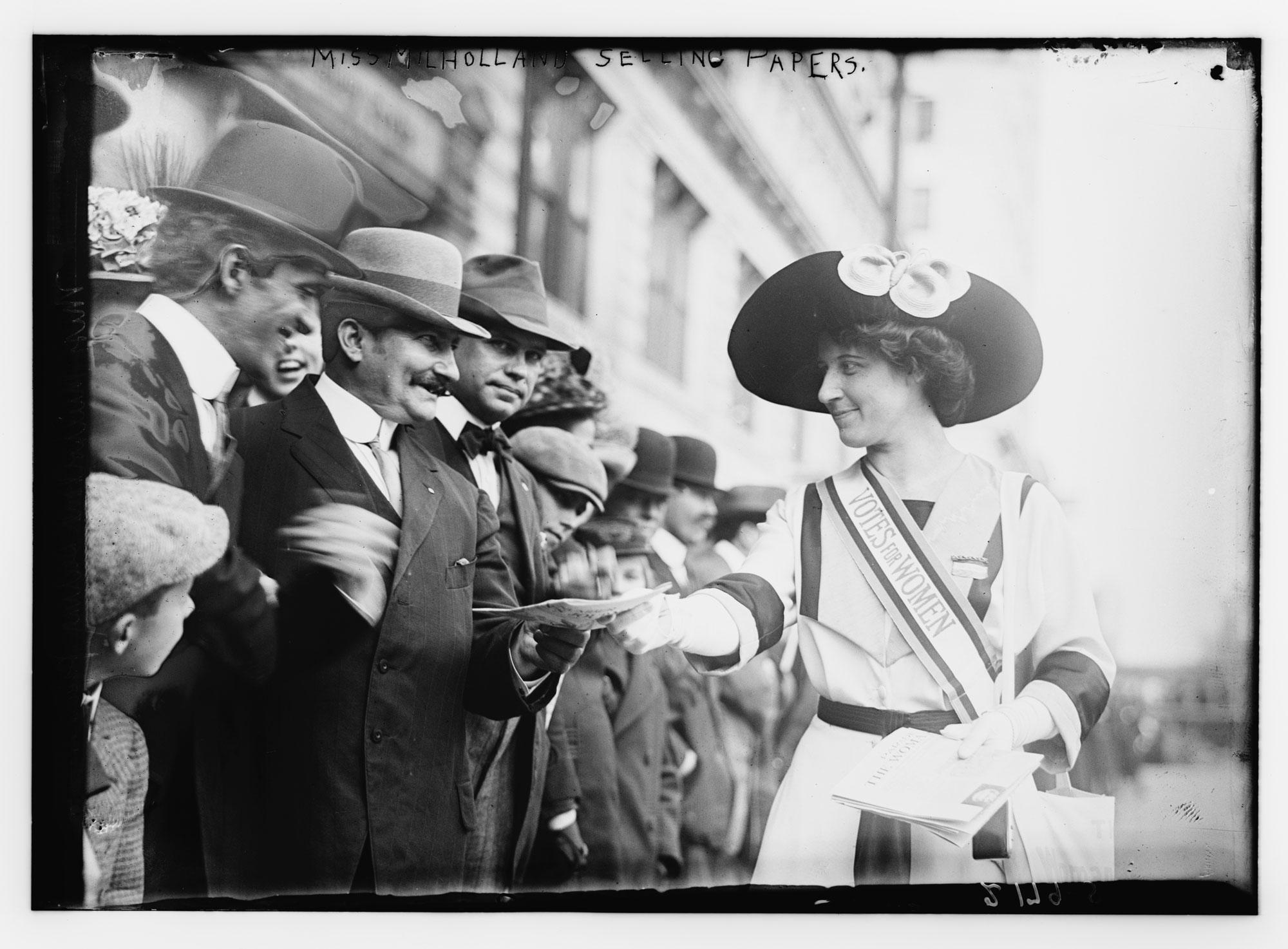 Bain News Collection, Library of Congress
Inez Milholland campaigns for women's right to vote. New York, 1912.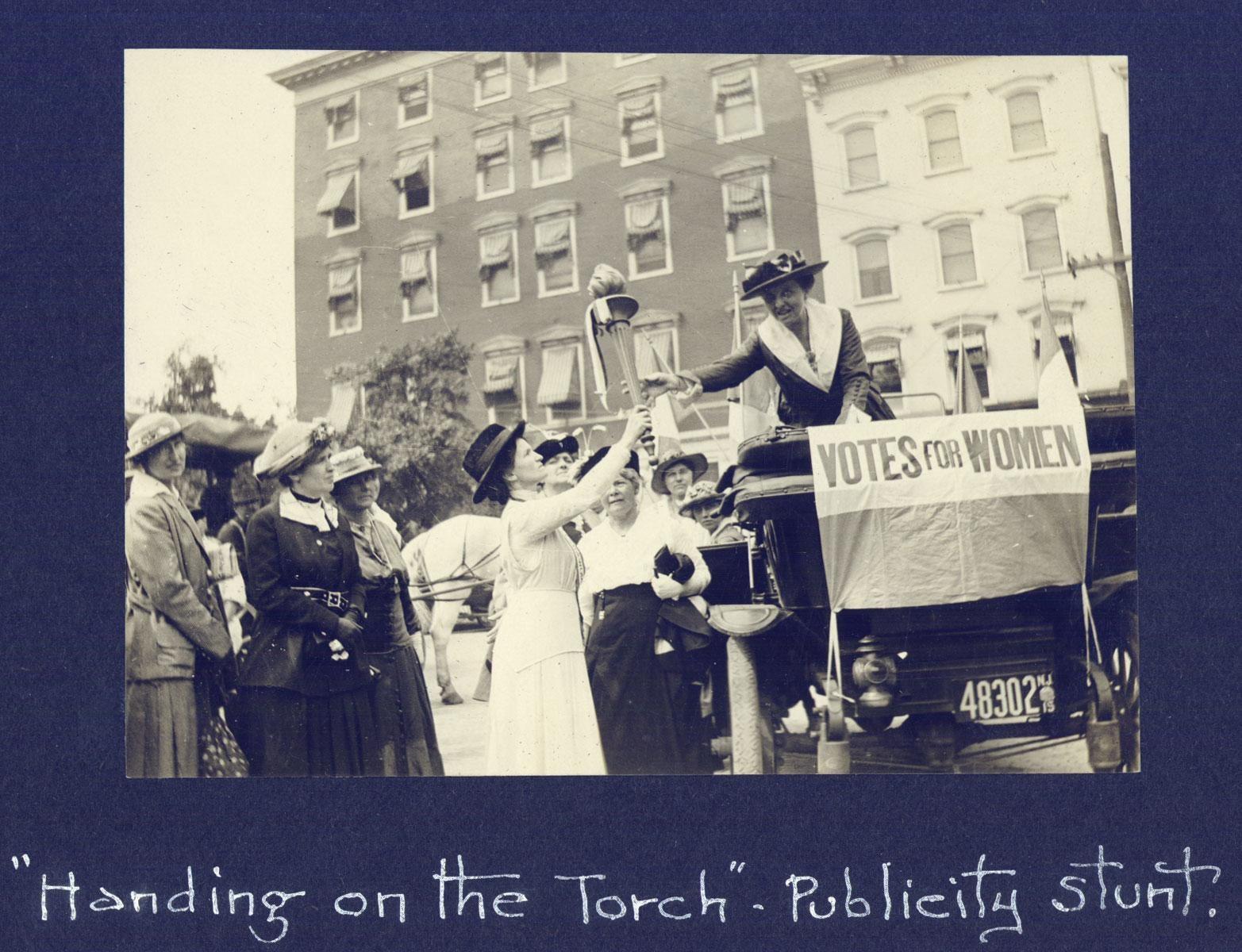 Bryn Mawr College Library Special Collections
"Handing on the torch" publicity stunt. New Jersey, 1915.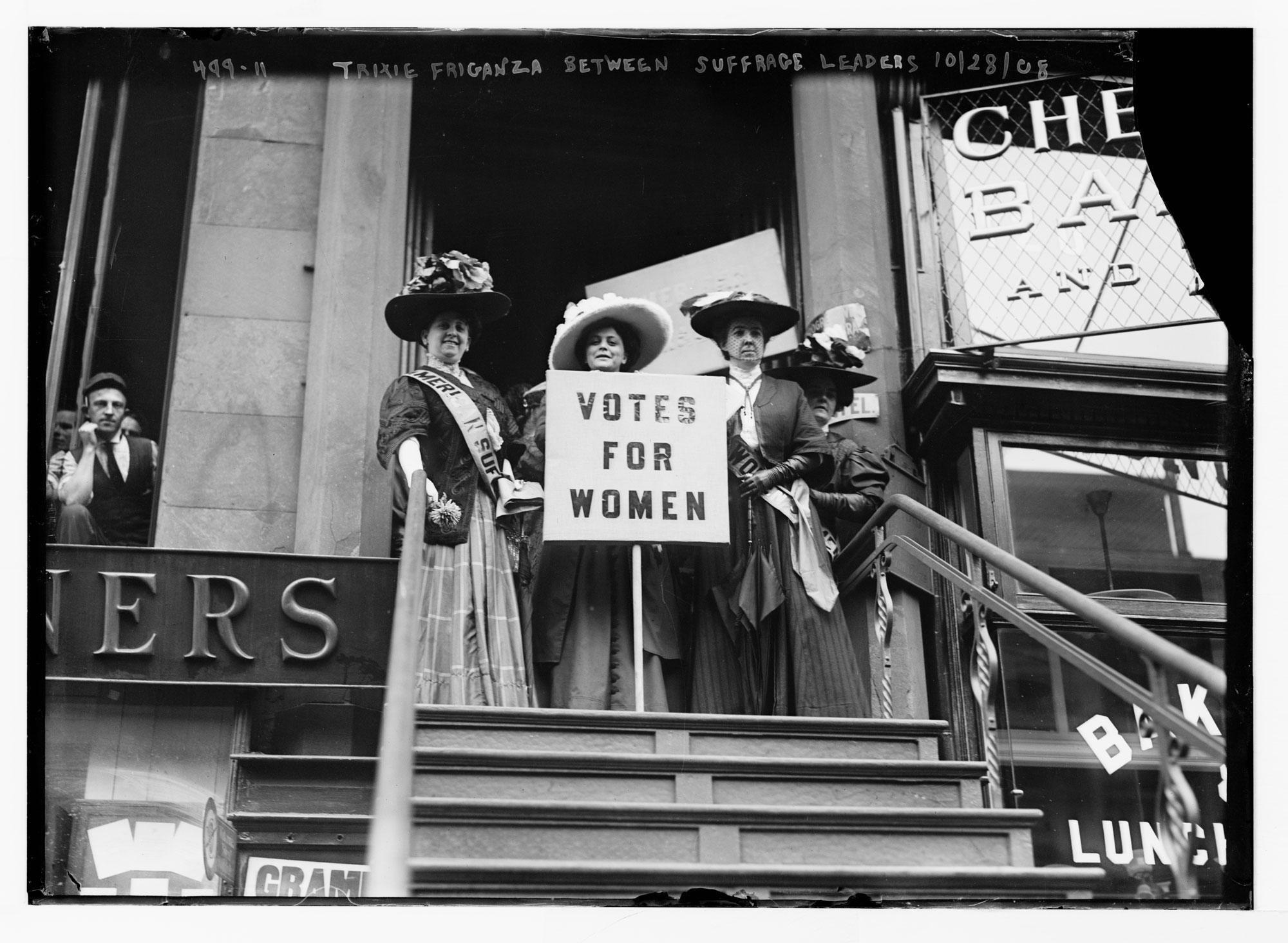 Library of Congress, Bain Collection
Trixie Friganza between suffrage leaders. New York, 1908.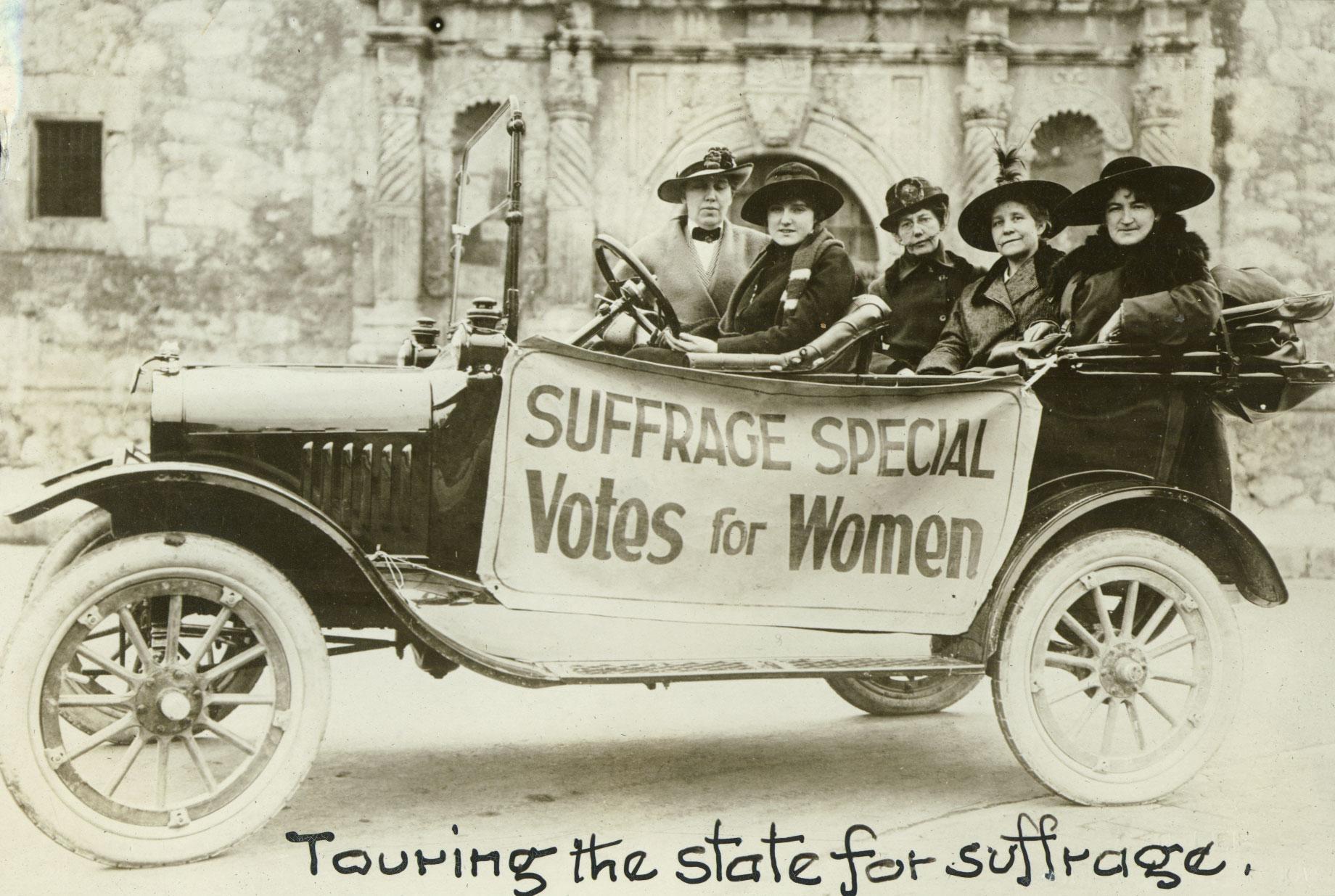 Bryn Mawr College Library Special Collections
Touring the state for suffrage.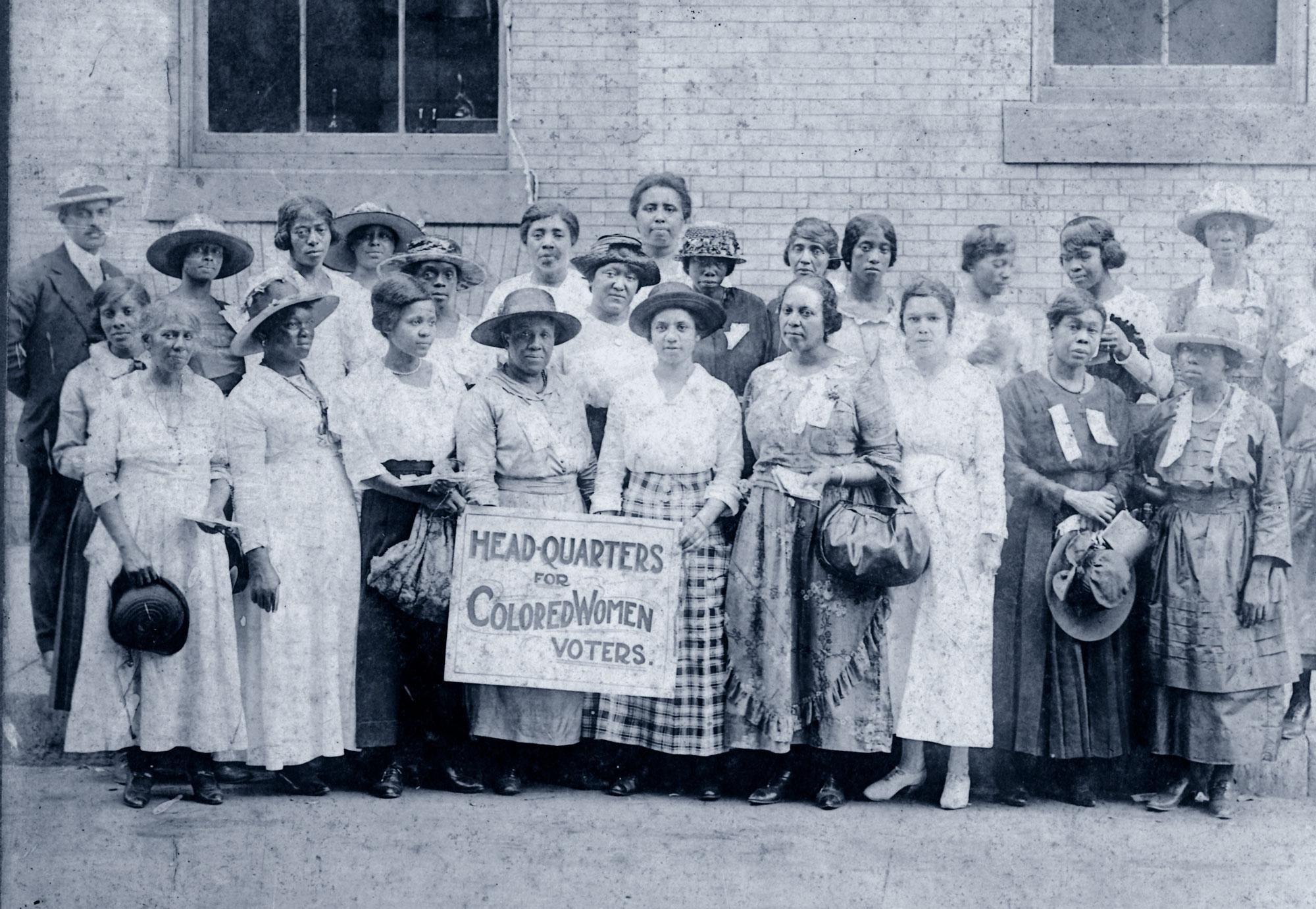 The New York Public Library
Headquarters for Colored Women Voters. Chicago, IL, 1916.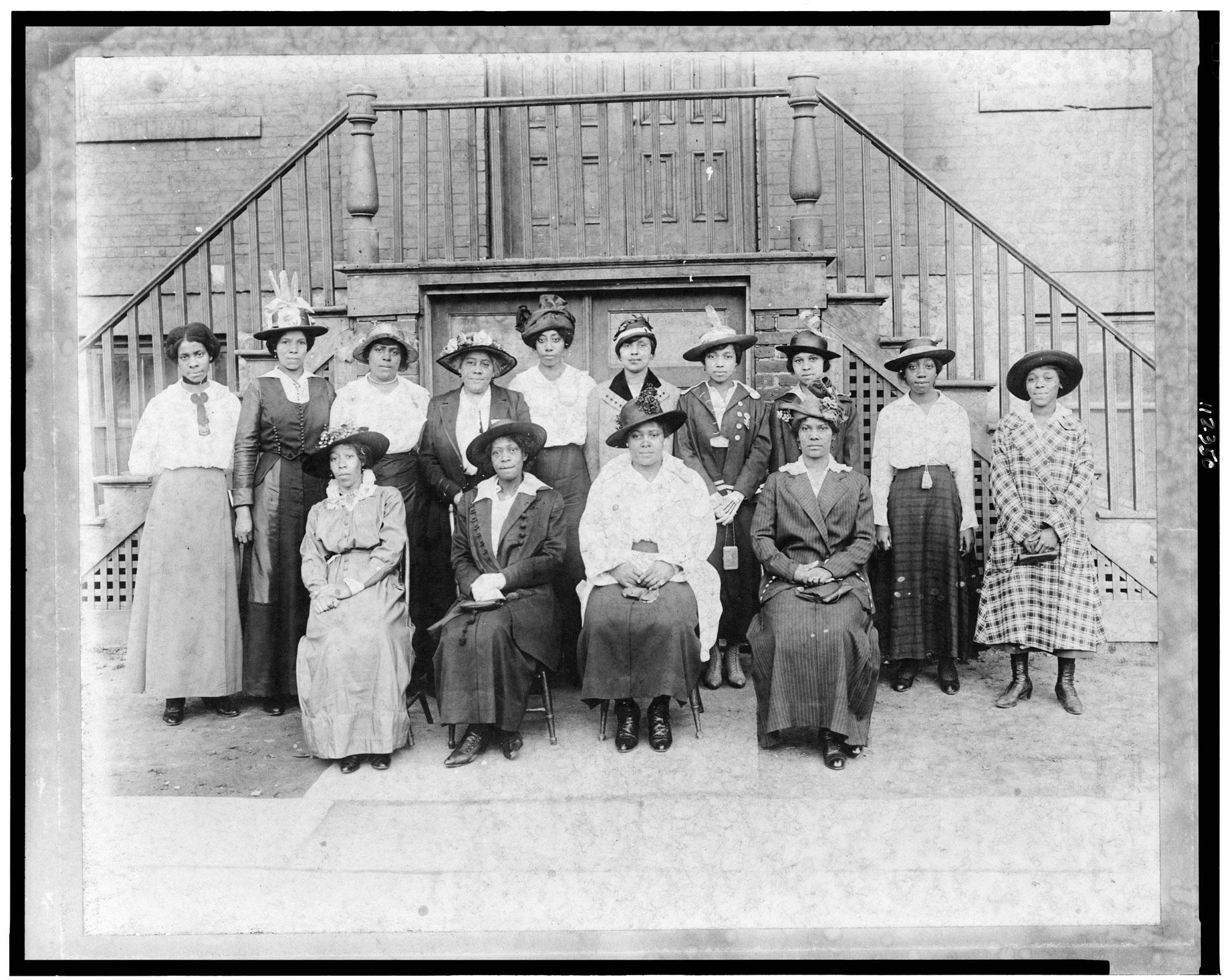 Library of Congress, Nannie Helen Burroughs Collection
Phyllis Wheatley Club, Buffalo, NY, was an affiliate of the Natl Assoc. of Colored Women's Clubs.
Honor all those suffragettes who paved the way by registering to vote!
---
---
---
---
Educational Resources for the 19th Amendment Centennial
Pennsylvania Centennial Celebration Resources - From its early Quaker roots through the ratification of the 19th Amendment to the U.S. Constitution in 1920, Pennsylvania was at the forefront of the women's suffrage story as women and men statewide inspired and advanced some of its most significant chapters.
---
Women's Suffrage Centennial Commission - created by Congress with bi-partisan support to educate and celebrate the 100th anniversary.
---
2020 Centennial Initiative - The mission of the 2020 Women's Vote Centennial Initiative (WVCI) is to serve as a central organizing and information-sharing entity for programs, projects, and activities that commemorate the 100th anniversary of the 19th Amendment, educate the public on the legal and social advances resulting from the amendment, and stimulate dialogue to address the ongoing fight for women's rights.
---
National Constitution Center Resources on 19th Amendment.
---
US COURTS: From Suffragette Sashes to Black Armbands, Law Day Distance Learning Focuses on Role of Courts.
Voting Resources
Vote.org - A nonpartisan nonprofit dedicated to using technology to simplify political engagement, increase voter turnout, and strengthen American democracy.
---
When We All Vote: When We All Vote is a non-profit, nonpartisan organization that is on a mission to increase participation in every election and close the race and age voting gap by changing the culture around voting, harnessing grassroots energy, and through strategic partnerships to reach every American. Launched in 2018 by co-chairs Michelle Obama, Tom Hanks, Lin-Manuel Miranda, Janelle Monae, Chris Paul, Faith Hill and Tim McGraw, When We All Vote is changing the culture around voting using a data-driven and multifaceted approach to increase participation in elections.
---
Vote411.org: A nonpartisan nonprofit created by the League of Women Voters Education Fund that provides nonpartisan information on general and state specific election information.
---
Rock the Vote: A nonpartisan nonprofit dedicated to building the political power of young people.
---
Ballotpedia: Ballotpedia is a nonpartisan, nonprofit digital encyclopedia of American politics and elections. Their goal is to inform people about politics by providing accurate and objective information about politics at all levels of government.
Online Exhibitions Celebrating the Centennial
---
---
---