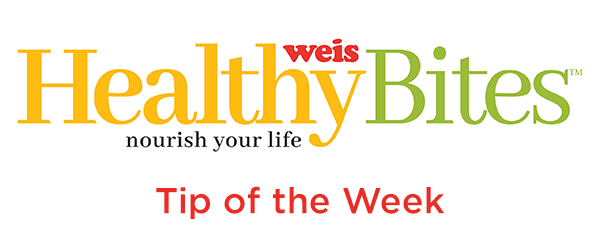 Weis HealthyBites Tip of the Week
Each week the expert Registered Dietitian-Nutritionists from Weis Markets bring you the HealthyBites Tip of the Week! They'll give you helpful ideas related to:
Shopping for healthy food choices
How to select and use seasonal produce
Family-friendly recipes and meal solutions
Basic cooking techniques
and so much more!

The Weis HealthyBites Tip of the Week airs every Friday at 4 PM on WVIA Radio or listen to new and archived tips right here. To reach the Weis Dietitians directly with your food, nutrition or health questions, email them at weisdietitians@weismarkets.com.

Health & Wellness Resources
Visit http://healthybites.weismarkets.com/ for new and archived editions of HealthyBites Magazine, recipes, health and wellness articles from the Weis Dietitians, podcast episodes and more!
Virtual Nutrition Counseling
A unique tool allows the team of Weis Markets Registered Dietitians to provide nutrition counseling via video chat to help you manage any new or existing health conditions