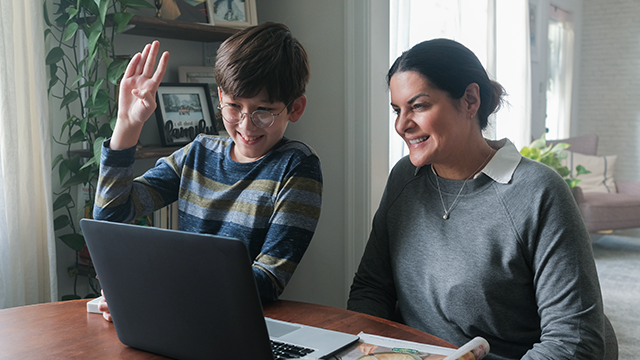 Learning at Home continues throughout September! Join us from 7am-12pm, Monday through Friday, for PBS KIDS programs like Wild Kratts, Molly of Denali, and Donkey Hodie for children from Pre-K through 3rd grade. The weekly activity guides connect the programs to Pennsylvania education standards and include lessons for STEM (Science, Technology, Engineering, and Math), the Arts, and more!
Every week, you can count on WVIA to provide instructional programming for your learner. These schedules are organized by appropriate grades and color-coded by subject matter. Click the links underneath each program to access free supplemental material to extend the learning.
Learn at Home - Rhyming
An educational lesson presented by Joanna Race - CSIU- Southern Columbia Pre-K Counts
Learn at Home - Career Awareness
An educational lesson presented by Amanda Helman, Colonial IU
Learn at Home - Foreign Language
Noelia Huertas - Loyalsock Township School District
Learn at Home - Spatial Skills and STEM success
An educational lesson presented by Colleen Ruths - Shikellamy HS
Learn at Home - DIY Clay
An educational lesson presented by Tara Holdren, Hughesville HS
Nature, Soundbreaking, POV and more
Nature, SuperFlyers and more
May 4 - May 8
Life from Above, Degrees that Work and more
May 11 - May 15
Degrees that Work, Big Pacific and more
Google Classroom Teacher Center
Video tutorials that will help teachers understand all that Google Classroom has to offer. PBS Learning Media also exclusively uses Google Classroom.
PBS Learning Media Interactive Lessons
PBS Learning Media has a myriad of Interactive Lessons that use Google Classroom. Teachers can search by grade level and by subject.
PBS Learning Media Teacher Tools
Creating a FREE PBS Learning Media account allows teachers the access to: a Lesson Builder, Puzzle Maker, Quiz Builder, and a Storyboard Builder.
Discover more - Follow WVIA Education on Facebook:
Learning at Home is a collaboration of the seven PBS stations in the commonwealth, collectively known as Pennsylvania PBS. Visit learningathomepa.org to learn more about the statewide project in partnership with the Pennsylvania Department of Education.