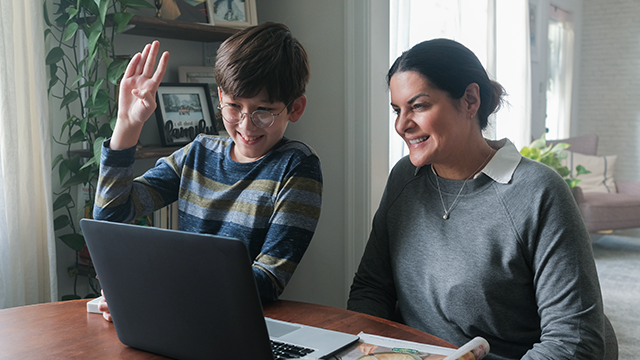 VIA Public Media has changed its weekday television schedule to present 6 hours of programs that can provide learn-at-home opportunities for students as well as include on air lessons from educators and IU school districts from across WVIA TV's 22 county viewing area.
Each program airing during this block will have curriculum and additional resources that parents and educators can use for students in grades Pre-K thru 12. All resources can be found free of charge below. This schedule has been designed to help school districts bridge the digital divide and provide access to learning for all students at home regardless of access to computers or the internet.
"We want families to know that they are not alone during this time and that time at home can be spent learning together," said Kirsten Smith, Grants & Education Officer at VIA Public Media. "From Nature and NOVA to insightful documentaries, VIA and PBS have hundreds of hours of learning opportunities for students at all grade levels".
Learn at Home - Rhyming
An educational lesson presented by Joanna Race - CSIU- Southern Columbia Pre-K Counts
Learn at Home - Career Awareness
An educational lesson presented by Amanda Helman, Colonial IU
Learn at Home - Foreign Language
Noelia Huertas - Loyalsock Township School District
Learn at Home - Spatial Skills and STEM success
An educational lesson presented by Colleen Ruths - Shikellamy HS
Learn at Home - DIY Clay
An educational lesson presented by Tara Holdren, Hughesville HS
Nature, Soundbreaking, POV and more
Nature, SuperFlyers and more
May 4 - May 8
Life from Above, Degrees that Work and more
May 11 - May 15
Degrees that Work, Big Pacific and more
Google Classroom Teacher Center
Video tutorials that will help teachers understand all that Google Classroom has to offer. PBS Learning Media also exclusively uses Google Classroom.
PBS Learning Media Interactive Lessons
PBS Learning Media has a myriad of Interactive Lessons that use Google Classroom. Teachers can search by grade level and by subject.
PBS Learning Media Teacher Tools
Creating a FREE PBS Learning Media account allows teachers the access to: a Lesson Builder, Puzzle Maker, Quiz Builder, and a Storyboard Builder.
Discover more - Follow VIA Education on Facebook: