Homegrown Music with George Graham
Listen Tuesdays at 9pm on VIA Radio
Homegrown Music with George Graham presents a wide range of rock, folk, bluegrass, jazz, blues, reggae, World Music, fusion, etc., in short, all the types of music that Mixed Bag presents, with new studio sessions from the region's finest and most creative musicians. The emphasis is on all-original material, or highly original interpretations of old, obscure, or seldom-heard music. Each show features a different performance, with occasional encore broadcasts from the series' nearly 40-year archive.
Full concert audio for select performances can be found here.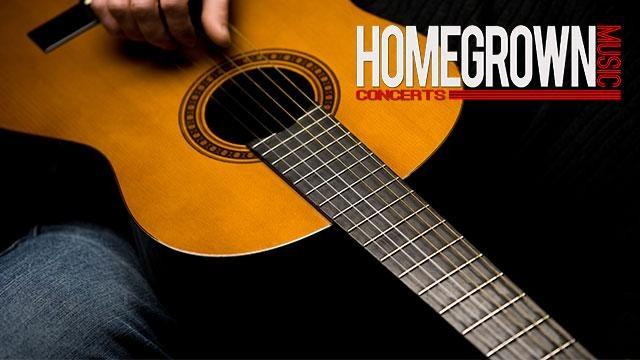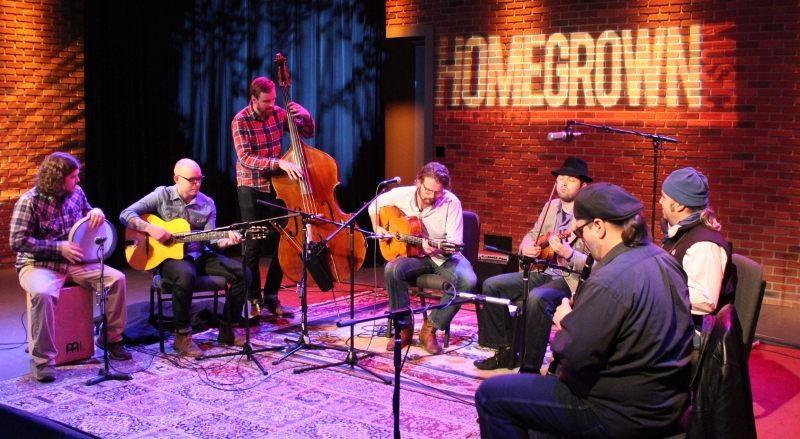 A Homegrown Music Concert Encore with THE BOG SWING BAND. Led by guitarist Roy Williams, The Bog Swing Band was a kind of ad-hoc group that occasionally got together to perform spirited music in the tradition of guitarist Django Reinhardt, but with their own distinctive twists. With members from various bluegrass and fusion bands, the group brought together a lot of influences, marked by impressive musicianship. This is an encore of the group's memorable live Homegrown Music concert performance from November 2014.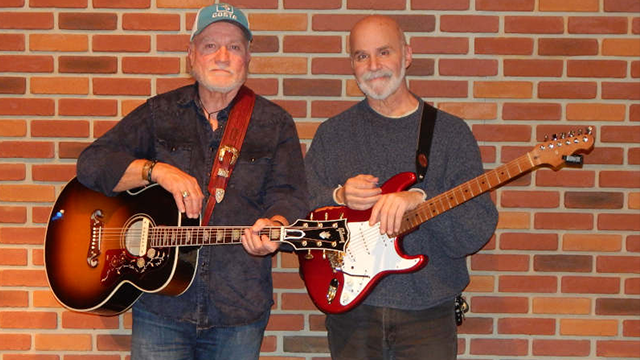 Craig Cummings. Singer songwriter Cummings is from the Baltimore area, and has been performing since a young age, but has spent much of his career as an educator, after studying education at the University of Maryland and Johns Hopkins. But he kept his interest in music ongoing. He began performing solo in 2008, and has released four albums, including "Absolute Surprise" which has been featured on WVIA's Mixed Bag. He makes his Homegrown Music debut with his original songs, joined by electric guitarist Gantt Kushner.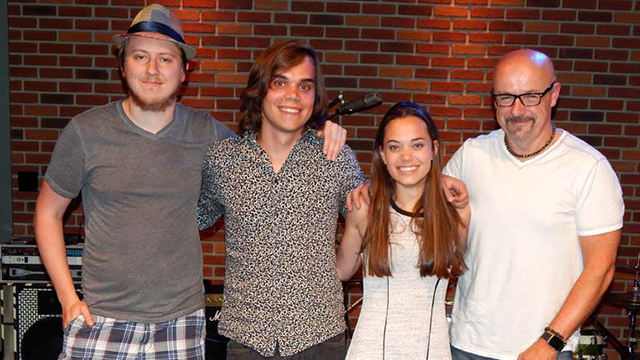 Jocelyn and Chris Arndt. Siblings from Upstate New York, Jocelyn and Chris Arndt have been attracting national audiences with their energetic blues-rock, marked by Jocelyn's powerful vocals. The group recently released a mostly acoustic album, but this is an encore of their very electric full-band Homegrown Music debut in 2016.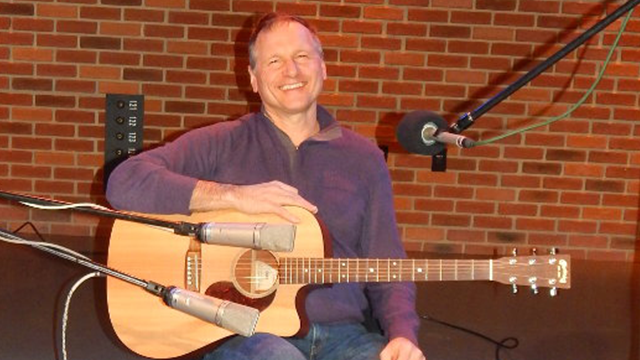 John Michael Hersey. Veteran artist John Michael Hersey's career has included being musical director for the doo-wop group Speedo and the Cadillacs. His experience led to his published book "Forever Doo-Wop." He has also had a career as an actor. He recently released his 12th album "Dreamtime." This encore presents his 2019 Homegrown Music debut in a solo acoustic setting.
Generally, a performer must has no less than 20 minutes of completed music to be considered to be part of Homegrown Music. The ideal length is about a half hour, with the maximum length of just under an hour. (Longer segments can be broken up and broadcast on two different programs.) The length of each song thus determines how many tunes would be involved. Submit a physical demonstration recording on CD (or even cassette) to the following address: WVIA-FM, George Graham - Homegrown Music, 100 WVIA Way, Pittston, PA 18640-6197. The sound quality of the recording is not important, as long as all the instruments and vocals can be heard. Homemade recordings or recordings made from the mixing board at a live show are fine. Include what you feel is representative of the music you wish to perform on Homegrown Music, and the recording should preferably include all the personnel you hope to use during the studio recording session. You may include a large selection of songs, or just a few if you feel they accurately represent your style, level of musicianship and creativity. Be sure to include an e-mail address or phone number at which you can be reached during the evening.
If you wish to check on your demo's status, phone (570) 602-1165, during weekday evening hours. Because of the huge proliferation of music and bands on the internet, there is no guarantee that sending a link to a website will result in an audition. To ensure that the music will get a fair hearing, please send a physical recording to the above address.
One of the first staff members at VIA. Produces and hosts Mixed Bag, All That Jazz and Homegrown Music on VIA Radio, and the Homegrown Music Concerts on VIA TV.
Graham was the first employee of WVIA Radio, and has been on the VIA staff since 1972. A native and resident of Carbondale, PA, he is a magna cum laude graduate of Duke University, where he majored in electrical engineering. He joined the VIA staff in connection with the studio design and construction of WVIA-FM, but with his four years of on-air experience at the Duke University radio station, he immediately moved into on-air work. He sought to bring the kind of eclectic contemporary music radio programming that marked student radio at Duke (where he was program director) in the late 1960s and early 1970s.
He introduced Mixed Bag, which has become purportedly the longest continuously-running program of what is now called "album adult alternative" music in the country. Graham introduced Homegrown Music, a program to spotlight talented regional artists in performances from the station's studio. The series has been running continuously as a weekly series since 1976, and includes weekly recording session broadcasts, and monthly live concerts performed before a studio audience.
He also hosts VIA's All That Jazz, and presents extensive annual radio coverage of the region's jazz festivals from Delaware Water Gap and Scranton. Graham has written for regional publications, and also works as a free-lance recording engineer, producer and mastering engineer.