34 Shows to Watch this May on WVIA TV
by
Published on
• Last modified on
• Comments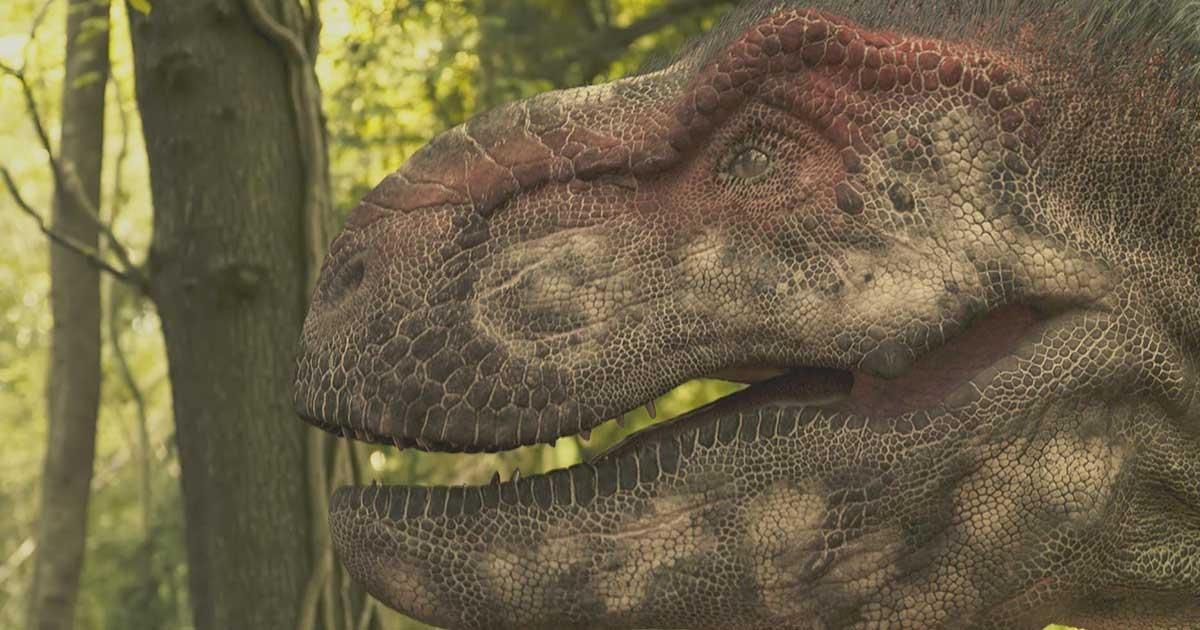 WVIA TV Highlights
Check out the WVIA TV Highlights for May 2022
Keystone Edition Reports: PA State University Integration: One Year Later
Monday, May 2nd 7pm
It's been a year since several schools in the PA State System of Higher Education decided to consolidate in a cost-saving effort. Keystone Edition will take a look at what changes are on the horizon as students head back to class in the fall.
Keystone Edition Business: Success Stories
Monday, May 9th 7pm
Keystone Edition Business highlights some local businesses that have been able to survive and thrive in the face of adversity.

Keystone Edition Arts: Young People & Literature
Monday, May 16th 7pm
From reading to young children and helping them learn to read to helping older children discover stories and poetry that inspire and comfort, authors of literature for young people have a unique talent to connect with their readers. Watch Keystone Edition Arts to learn how authors educate and inspire children of all ages.
Keystone Edition Health: Fighting Food Insecurity
Monday, May 23rd 7pm
Lack of access to reliable, nutritious meals can increase an individual's risk of chronic disease and lead to poorer overall health. In 2020, Feeding America found 1.77 million Pennsylvanians experienced food insecurity, but they anticipate a decline in that number for 2021 thanks to policy changes and increased private sector generosity over the course of the pandemic. Keystone Edition Health will look into ways to continue fighting food insecurity and improve the health of Pennsylania's residents through food.
Scholastic Scrimmage
Tuesdays 7pm & 7:30pm
Championship Match to air Tuesday, May 10th 7pm
The competition continues! This high school academic quiz show challenges top students from WVIA's member school districts about all academic disciplines.
Call the Doctor: Access to Mental Health Services
Wednesday, May 4th 7pm
Taking care of our physical health is important. But when was the last time you considered your mental health? Sometimes it's obvious that someone's mental state is deteriorating, but other times it's not. And having access to good mental health services can make a big difference.

More episodes coming in May:
Living with Back Injuries - Wednesday, May 11th
What to Know About Esophageal Cancer - Wednesday, May 18th
The Many Forms of Arthritis - Wednesday, May 25th
VIA Short Takes
Thursday, May 5th 8pm
In this brand new episode of VIA Short Takes for TV stories spotlighted will be "Bret Alexander: A Musician's Musician" "Wildlife" "Waverly Underground Railroad" "Maddie the Pig" and "esports"
Midsomer Murders: The Dark Rider
Part 1, Sunday, May 8th 7pm
Part 2, Sunday, May 15th 7pm
When Bentham DeQuetteville falls to his death from a roof after seeing a headless horseman, his aristocratic family seem more concerned about their forthcoming Civil War reenactment than the incident. As Barnaby and Jones try to find out the truth behind the ghostly figure, their investigation uncovers shocking secrets about the DeQuettevilles. Guest stars include Eleanor Bron (The Beatles' Help!).
Midsomer Murders: Murder of Innocence
Part 1, Sunday, May 22nd 7pm
Part 2, Sunday, May 29th 7pm
When a barrister is killed in Midsomer, suspicion falls on convicted murderer Grady Felton. Grady has just returned to the village of Binwell where he committed a murder years ago amid much anger from locals. But Grady has a solid alibi. Barnaby suspects he is working with an accomplice - until Grady himself is targeted in an arson attack.
Ridley Road on Masterpiece
Sundays 9pm May 1st - May 22nd
Based on Jo Bloom's bestselling novel, this drama centers on the struggles of British Jews fighting rising neo-Nazism in post-World War II Britain. Vivien, a young Jewish hairdresser, moves to Manchester after the death of her father and finds herself searching for her lost love, Jack. In a shocking twist of fate, Vivien ends up undercover in a fascist group.
Independent Lens - Try Harder!
Monday, May 2nd 10pm
San Francisco's Lowell High, one of the best public schools in the country, draws high achievers from across the city into a fiercely competitive universe. Follow seniors as the pressure to impress admissions officers at elite universities intensifies.
American Experience - Flood in the Desert
Tuesday, May 3rd 9pm
Explore the 1928 dam collapse, the second deadliest disaster in California history. A colossal engineering failure, the dam was built by William Mulholland to ensure the growth of Los Angeles by bringing water to the city via aqueduct.
Great Performances at the Met - Cinderella
Sunday, May 8th 12:30pm
Charles Perrault's 1698 fairy tale, the classic telling of the Cinderella story, is an excellent source for an opera-providing color,romance, and relatable themes for audiences of all ages. The work includes many moments in which Massenet is at his best and most widely accessible, from the pageantry and glowing musical nostalgia for the French baroque in the court scenes to the otherworldliness of the love music to the wit and humor that permeate the work as a whole.
American Masters - Waterman - Duke: Ambassador of Aloha
Tuesday, May 10th 9pm
Narrated by Jason Momoa. Discover the inspiring story and considerable impact of five-time Olympic medalist Duke Kahanamoku. He shattered swimming records and globalized surfing while overcoming racism in a lifetime of personal challenges.
Nova - Dinosaur Apocalypse: The New Evidence
Wednesday, May 11th 9pm
Sir David Attenborough explores how a North Dakota fossil dig site could hold clues to what happened the day an asteroid struck Earth and wiped out the dinosaurs.
Mysteries of Mental Illness
Thursdays 8 & 9pm, May 12th - May 19th
Throughout history, we've grappled with difficult questions about mental illness: What causes it? How can it be treated? Explore the evolution of understanding and the dramatic attempts across generations to unravel the mysteries of mental illness.
Lucy Worsley Investigates - Princes in the Tower
Sunday, May 15th 8pm
What really happened to the Princes in the Tower? Lucy Worsley uncovers the story of the two boys whose disappearance in 1483 has led to centuries of mystery and speculation.
Independent Lens - Scenes from the Glittering World
Monday, May 16th 10pm
Following three Indigenous students, Scenes from the Glittering World is a meditation on adolescence, trauma, and the power of connecting with an isolated Navajo homeland.
Lionel Richie: The Library of Congress Gershwin Prize
Tuesday, May 17th 9pm
The Library of Congress Gershwin Prize for Popular Song, a PBS music special, honors singer-songwriter Lionel Richie, as he receives the distinguished honor from the Library of Congress.
Nova - Why Ships Crash
Wednesday, May 18th 9pm
When the colossal Ever Given container ship crashed into the bank of the Suez Canal in March 2021, international supply chains ground to a halt. How could such a disaster happen? And can the investigation help prevent future accidents?
Colombia - Wild and Free
Wednesdays 10pm, May 18th & May 25th
Journey to South America to explore the magnificent flora and fauna of Colombia, from the wild, largely deserted Pacific coast to the snow-covered volcanoes of the Andes, from the plains of the Orinoco region to the rainforests of the Amazon.
Great Performances - Merry Wives
Friday, May 20th 9pm
Experience Shakespeare's comedic masterpiece from the Public Theater's Shakespeare in the Park set in South Harlem telling the story of the trickster Falstaff and the wily wives who outwit him in a celebration of Black joy, laughter and vitality.
Lucy Worsley Investigates - Madness of King George
Sunday, May 22nd 8pm
How did George III's mental illness change Britain? Lucy Worsley uncovers Royal papers and explores how the assassination attempt on his life changed psychiatry forever.
American Experience - Plague at the Golden Gate
Tuesday, May 24th 9pm
This film takes us back to turn-of-the 20th-century San Francisco, when a deadly outbreak of bubonic plague in the city's Chinatown and the hunt to identify its source led to an all-too-familiar spate of violent anti-Asian sentiment.
Misty Experiment: The Secret Battle for the Ho Chi Minh Trail
Thursday, May 26th 8pm
THE MISTY EXPERIMENT: THE SECRET BATTLE FOR THE HO CHI MINH TRAIL is an hour-long documentary about a special U.S. Air Force squadron whose pilots volunteered for one of the Vietnam War's most dangerous air missions. Their assignment: search for enemy supply transports and anti-aircraft installations concealed within the web of trail paths and waterways collectively known as the Ho Chi Minh Trail. The squadron also directed on-site rescue operations for U.S. and allied aircrews shot down while flying over the jungles of North Vietnam and Laos.
They Volunteered For This: Merrill's Marauders
Thursday, May 26th 9pm
Narrated by television news icon Tom Brokaw, THEY VOLUNTEERED FOR THIS: MERRILL'S MARAUDERS is an hour-long film focusing on one of World War II's most heroic and least talked about units. "Merrill's Marauders" fought in Burma in 1944-1945 under the legendary General Frank Merrill. The Marauders were all volunteers who specialized in "hit and run" tactics in the jungles and mountains of Burma. The unit received the Congressional Gold Medal in 2020 for their sacrifice and accomplishments.
Sky Blossom: Diaries of the Next Greatest Generation
Friday, May 27th 1pm
During World War II, troops would look up and say, "Here come the Sky Blossoms" - paratroopers rushing to their aid. Today, a new generation is answering that call for help. The documentary SKY BLOSSOM: DIARIES OF THE NEXT GREATEST GENERATION captures their stories.
Shrapnel Down: My Korean War Story
Friday, May 27th 2:30pm
In 1952, Gunner's Mate Bill Rector was serving on the USS Los Angeles during the height of the Korean War. Using an 8mm camera, Bill documented his war experiences, including battles during the Blockade of Wonsan – the longest naval blockade in modern history. SHRAPNEL DOWN: MY KOREAN WAR STORY shares this never-before-seen war footage, alongside an interview with Bill, to offer a glimpse into the story of one American war veteran, as seen through the lens of his own camera.
Great Performances - Keeping Company with Sondheim
Friday, May 27th 9pm
Take an inside look at the reimagined gender-swapped production as it returns to Broadway during the COVID-19 pandemic. Features new interviews with Tony and Grammy-winning cast members Katrina Lenk, Patti LuPone, Sondheim and more.
National Memorial Day Concert 2022
Sunday, May 29th 8pm
Tune in to the annual broadcast of America's national night of remembrance. The multi-award-winning event honors the military service of all our men and women in uniform, their families and those who have made the ultimate sacrifice for our country. Encores: Sunday, May 29th 9:30pm; Monday, May 30th 1pm
Lifeline: Pearl Harbor's Unknown Hero
Monday, May 30th 2:30pm
Narrated by actor Gary Sinise, LIFELINE: PEARL HARBOR'S UNKNOWN HERO tells the story of how U.S. Navy sailor Joe George became an unlikely hero when the Japanese attacked Pearl Harbor in Hawaii on December 7, 1941, and how he was recognized with a Bronze Medal for his actions more than 70 years later.