18 Shows To Watch This Month on WVIA TV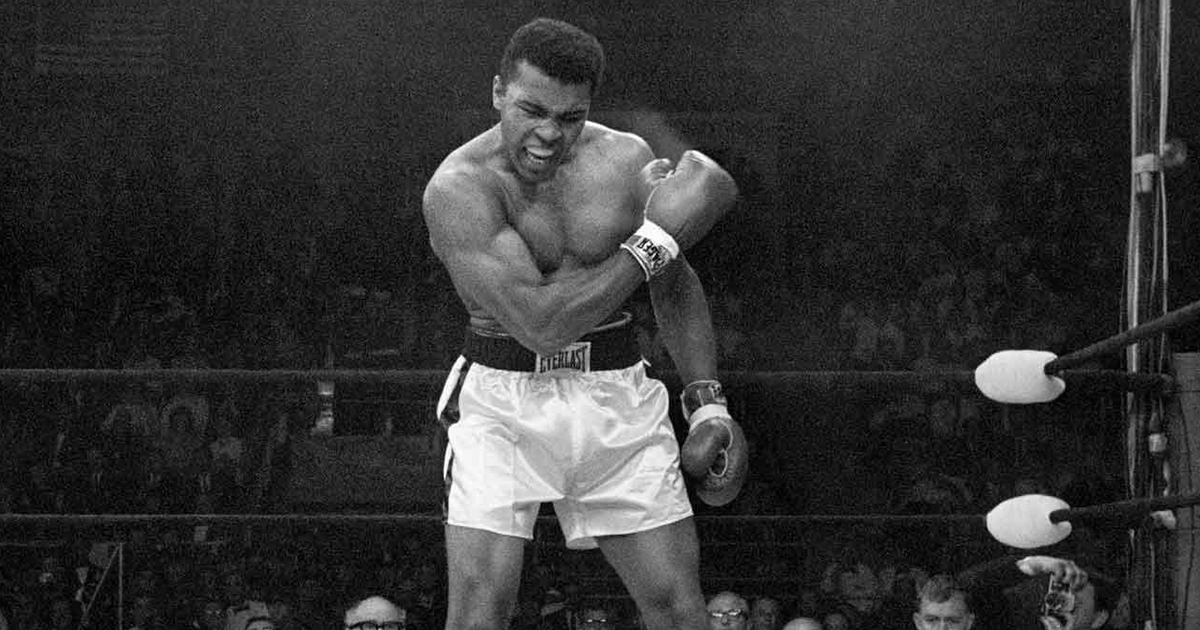 WVIA TV Highlights
Check out the WVIA TV Highlights for September 2021
Remember. Honor. Ride.
Thursday, September 9th 8pm
"Remember. Honor. Ride." is a 30 minute documentary film about the founding and the organic growth of the 9-11 Memorial Ride, a 42-mile motorcycle parade in Lycoming County that draws approximately ten thousand bikers and over 20,000 community spectators. Friday, September 10th 1pm; Friday, September 10th 8:30pm; Saturday, September 11th 12pm
Midsomer Murders - A Rare Bird
#1415 - Part 1, Sunday, August 29th 7pm - encores Saturday, September 4th 9pm
#1416 - Part 2, Sunday, September 5th 7pm - encores Saturday, September 11th 9pm
A row between keen birdwatchers in Midsomer-in-the-Marsh turns nasty when their president is killed. Patrick Morgan met his death while hoping to sight a rare bird, but is his obsession with ornithology to blame - or something more sinister? Guest stars include Allan Corduner (Homeland).
Midsomer Murders - The Dark Rider
#1501 - Part 1, Sunday, September 12th 7pm - encores Saturday, September 18th 9pm
#1502 - Part 2, Sunday, September 19th 7pm - encores Saturday, September 25th 9pm
When Bentham DeQuetteville falls to his death from a roof after seeing a headless horseman, his aristocratic family seem more concerned about their forthcoming Civil War reenactment than the incident. As Barnaby and Jones try to find out the truth behind the ghostly figure, their investigation uncovers shocking secrets about the DeQuettevilles. Guest stars include Eleanor Bron (The Beatles' Help!).
Future of Work
Wednesdays 10pm September 1st - September 15th
Explore monumental changes in the workplace and the long-term impact on workers, employers, educators and communities. Employment is part of the American Dream. Will the future provide opportunities for jobs that sustain families and the nation?
Call the Midwife Season 9 Marathon
Saturday, September 4th 12pm-8pm
To allow for catch-up viewing ahead of the new season, we present this special marathon of all eight episodes of season 9 of CALL THE MIDWIFE. The medics and midwives of Nonnatus House encounter new challenges as the population shifts, rules change, and old diseases return. Meanwhile, their own experiences are fueled by love, loss and doubt.
Guilt on Masterpiece
Sundays 9pm September 5th - September 12th
A drunken drive home from a wedding lands two brothers in increasingly hot water, as they commit more and more serious crimes to hide their culpability in a hit-and-run.
Frontline - America After 9/11
Tuesday, September 7th 9pm
How 9/11 ushered in an era of fear, mistrust, and division in America.The compromises and consequences for American democracy-from the terror attacks, through four presidencies, wars abroad, and ultimately insurrection at home.
9/11 Inside the Pentagon
Thursday, September 9th 9pm
On September 11, 2001, Flight 77 slammed into the Pentagon, killing 184 people. What happened behind the walls of the Pentagon is a largely untold chapter in history. Fifteen years later, survivors and first responders shed light on that tragic day.
Generation 9/11
Friday, September 10th 9pm
Follow seven young people whose fathers died on 9/11. When they were born, the nation was drawn together. Twenty years later, in a divided America, they enter adulthood with a sense of responsibility that stems from their own personal tragedy.
Open A Book, Open the World: The 2021 Library of Congress National Book Festival
Sunday, September 12th 6pm
Enjoy highlights from this year's National Book Festival with a celebratory sense of renewal. The many new works featured this year remind us of how books provide a lifeline in hard times and how they often enrich our lives with new possibilities.
Losing Lambert: A Journey Through Survival and Hope
Thursday, September 16th 8pm
The touching and insightful LOSING LAMBERT: A JOURNEY THROUGH SURVIVAL & HOPE explores the heart-rending questions left in the wake of suicide, interviews parents struggling to cope with the pain and stigma, and offers hope for the future of suicide prevention. At a survivors meeting, parents speak candidly about the loss of their children - their darkest hours - in an effort to raise awareness about teen suicide and to help others find compassion and support. The documentary also focuses on the promising medical research being conducted at the University of Pittsburgh Medical Center in conjunction with Carnegie Mellon University.
Kids in Crisis: You're Not Alone
Thursday, September 16th 8:30pm
This 30-minute documentary follows four young people -- TJ Esser, Alex Hart-Upendo, Barrett Poetker and Reyna Saldana - as they navigate various mental health challenges. They have endured assault, bullying, incarceration and discrimination. Some thought about suicide. But through the pain they found support from family, friends and strangers and strength within themselves. They're sharing their stories to let others know they're not alone and that healing is possible.
Great Performances - The Red Shoes
Friday, September 17th 9pm
Experience Hans Christian Andersen's dark fairytale from acclaimed director-choreographer Matthew Bourne with this Olivier Award-winning stage adaptation starring Ashley Shaw, Adam Cooper, Dominic North and Michaela Meazza.
Muhammad Ali
Sunday, September 19th - Wednesday, September 22nd 8pm
A portrait of one of the best-known and most indelible figures of the 20th century, a three-time heavyweight boxing champion who insisted on being himself unconditionally and became a global icon and inspiration to people everywhere.
VOCES on PBS - The Pushouts
Thursday, September 23rd 9pm
Meet Victor Rios, a high school dropout and former gang member-turned-award-winning professor, author and expert on the school to prison pipeline, who works with young people who have been "pushed out" of school for reasons beyond their control.
Citizen Hearst: An American Experience Special
Monday, September 27th - Tuesday, September 28th 9pm
Trace the rise of William Randolph Hearst, who built the nation's largest media empire by the 1930s. Born into one of America's wealthiest families, he used his properties to achieve unprecedented political power, then ran for office himself.
In Their Own Words - Jimmy Carter
Tuesday, September 28th 8pm
Hear the inspiring story of a long-shot outsider who fought his way to the top office in the world, beat the odds against him again and again, and never looked back in his quest to better the lives of millions.
In Their Own Words - Elon Musk
Wednesday, September 29th 8pm
Revel in the life story of a thrilling 21st century Iron Man come alive. See how Musk went from bullied boy to young innovator to self-taught rocket scientist, ultimately becoming one of the richest men in the world.
VOCES on PBS - Adios Amor: The Search for Maria Moreno
Thursday, September 30th 9pm
See how the discovery of lost photographs sparks the search for a hero that history forgot - Maria Moreno, an eloquent migrant mother of 12 who became an outspoken leader for farmworker rights. Her legacy was buried - until now.